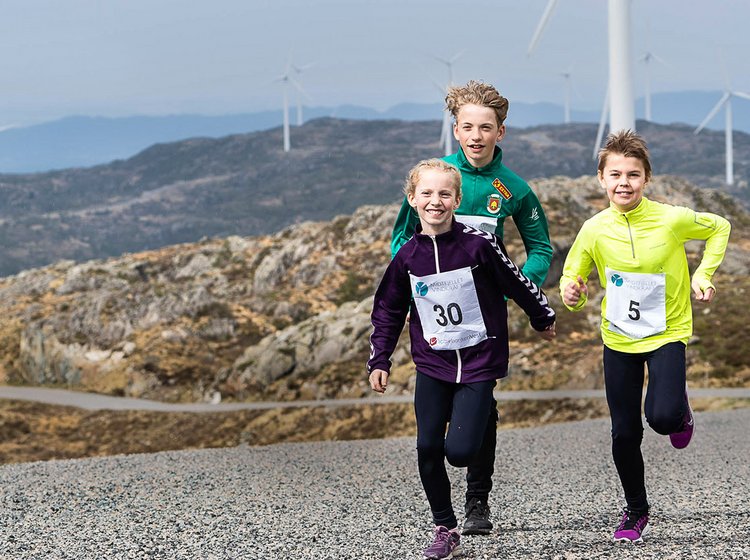 Supporting our communities
Contributing to the society and the environment
By 2030, we aim to be recognised as an industry leader in the work we do to support the community. This means engaging with communities in the areas where we develop, build and operate essential assets, but also in the areas where we have offices, and societies in need beyond our local presence.
Stakeholder engagement 
We adopt a proactive approach to engage with local stakeholders, building trust and strong relationships. By involving communities early on, we understand how to balance their needs with those of our investors and the environment. Through early identification of key issues, we mitigate social risks and create programmes for shared value and operational efficiency. We maintain an ongoing dialogue with our communities, conducting impact studies, identifying challenges and capitalising on opportunities throughout. ​
These are a few noteworthy examples of our stakeholder engagement activities. For more information on our approach please refer to our 2022 Sustainability report.
The Rock - Øyfjellet Wind Park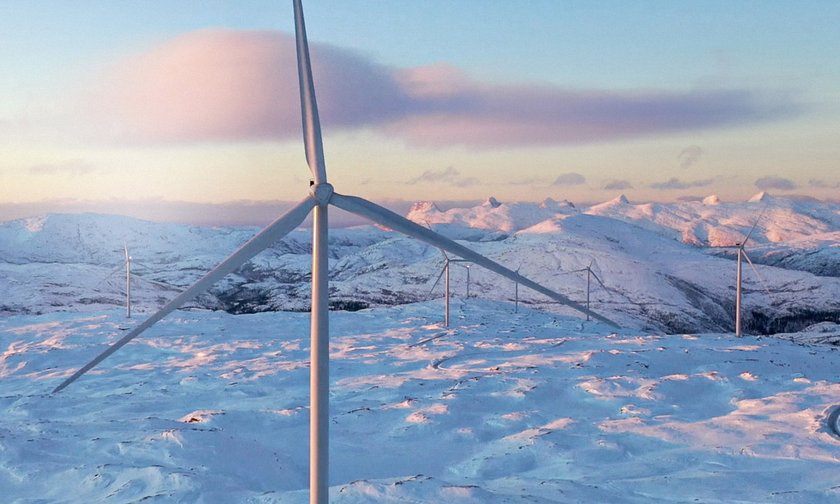 The Øyfjellet Wind Park (aka the Rock) in Norway began in 2011 as a project that was firmly rooted in the local community. From the beginning, we understood that it was important to recognise and value the heritage of the local Sami people and the cultural and economic importance of reindeer husbandry to the Sami district. We acknowledge the potential impact of infrastructure projects, and as part of the licencing process, an inclusive stakeholder engagement process was conducted where individuals and organisations had the opportunity to provide their input. As a result of these consultations with the local community and the reindeer herders, several adaptions were made.​
The Norwegian authorities granted a licence to build and operate the Rock and a permit to expropriate the necessary rights to realise the project. An appraisal court case to determine compensation for landowners and holders of easements subject to expropriation is scheduled to start in May 2023; the validity of the Rock's licences has been challenged by the local Sami reindeer herder district.​
The reindeer herders argue, among other things, that the Rock blocks a reindeer herding migration route to one of several winter grazing areas, and that the licences are therefore invalid. The primary argument relates to an alleged breach of minorities' rights to enjoy their own culture pursuant to the International Covenant on Civil and Political Rights Article 27, which applies as Norwegian law. The reindeer herder district has also submitted several other arguments. The herders' arguments related to the validity of the Rock's licences are disputed by the licensee, Øyfjellet Wind AS. A previous interim claim by the district to stop the construction project, based on similar arguments, was denied by the courts in 2020 and 2021. The Norwegian Ministry of Petroleum and Energy assessed the licencing process in 2021 and did not find any circumstances that could lead to the licence being invalid.​
Notwithstanding the dispute with the reindeer herders, value creation is a key societal consideration for the local municipality and the project is expected to contribute more than 3m euros annually in the form of property tax, income tax, land rental payments, local contracts, etc. In addition, we have committed to several measures that will benefit the local community. By completing the Helgeland steps and opening a new 72km road for hiking and cycling (along with public parking spaces and rest areas that are currently being built), we are providing public access to Øyfjellet ­the mountain the project is named after. Although it is still in the planning phase, the use of all infrastructure created for the installation of a cable car to bring locals and tourists up the mountain will be granted to the municipality. In addition, an annual budget of more then 20,000 euros will be provided for onsite community activities, with details to be decided by the municipality. ​
Along with the direct benefits to the local community, there are also indirect benefits resulting from our relationship with aluminium producer Alcoa. It received a 15-year fixed price for electricity used by the aluminium smelter in Mosjøen, a key contributor to growth in the area. The competitive price is crucial, given that Alcoa had to curtail production (at its sites at Lista in Norway and Talum in Slovenia) or shut down smelters temporarily (at two sites in Spain) due to high energy prices. The Mosjøen smelter employs 550 people and has an annual capacity of 200,000 metric tonnes of aluminium. With the clean electricity provided by the project satisfying more than one third of the smelter's annual consumption, it benefits the local community through job creation and economic growth, as well as supporting a lower carbon footprint.​
Midtfjellet – the Midtfjellet Day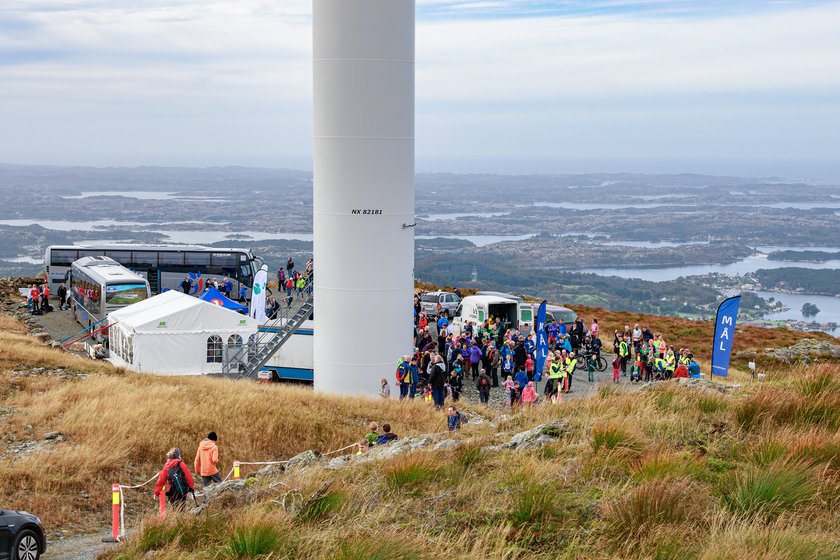 The approach to create a plan that supports value creation for the local community in Øyfjellet replicates the steps taken for another wind farm in southwest Norway called Midfjellet (aka Tesla). The Midtfjellet wind farm is now a popular destination for cycling, skiing, fishing and family trips. The turbines make the experience of visiting the area special and since 2011, approximately 17,000 people have been on a guided tour of the area.​
In addition to that, every year we celebrate Midtfjellet Day, when people in south-west Norway gather to celebrate an event that we organise in cooperation with the local Fitjar Sports Association. It features a range of cultural and sporting activities. We also donate approximately 35,000 euros each year to local groups including a school orchestra, kindergartens and senior centres. And to inspire future generations to protect our planet and explore renewable energy technologies, we have granted the local university access to our Midtfjellet wind farm for their scientific work.​
Thanks to our strong partnerships with local organisations in Norway and our highly committed team, we received the Corporate Sustainability Award from an association for Renewables Norway Formnybar Norge (formally known as the Norweigen Wind Energy Association NORWEA). Newly created in 2022, the award recognises a member that has excelled in positive community involvement – for example, through social or environmental sustainability.​
In southern Europe, where our projects mostly involve solar PV, we also engage with local stakeholders and conduct social impact studies, to increase the benefits of these projects to local communities.​
In 2022, examples of community activities included training for people aged over 45 to update their technology skills and improve their employability, and an environmental education event to help give young people a greater awareness of renewable energy. Another example was a workshop for secondary-school students focusing on the professional opportunities offered by renewable energies, and an awareness day spotlighting the types of jobs associated with photovoltaics, including a session on how to prepare a CV.
EcoSolar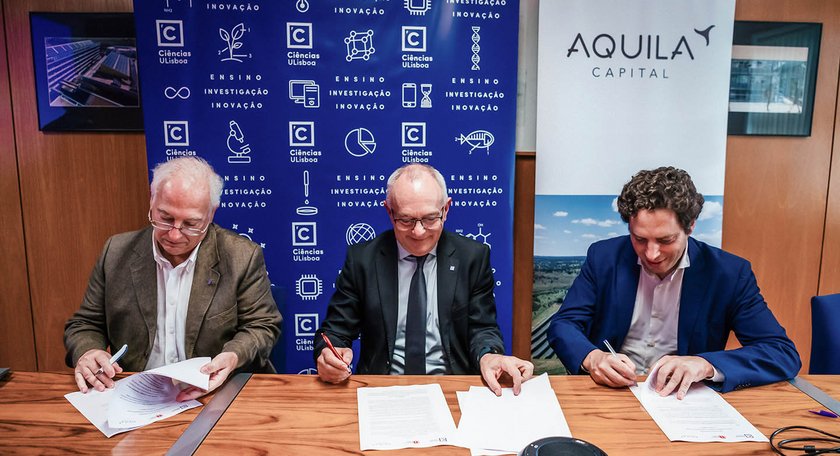 In 2022 we announced our sustainable development approach, EcoSolar – a robust set of measures for dealing with the direct impacts of our solar PV assets. It aims to cover the full spectrum of community concerns, including renewable energy itself, stakeholder engagement, biodiversity, agricultural practices, equipment management and plant decommissioning.​
Our EcoSolar approach will include a stakeholder engagement plan that focuses on a shared value strategy for local stakeholders, while our renewable energy concept will bring the community savings in electricity bills, the ability to contribute to decarbonisation and support the fight against energy poverty.​
Regarding biodiversity, we created a partnership with the Faculty of Sciences at the University of Lisbon to carry out a study on the impacts of our solar PV park in Cercal. The study will help us to understand the real impact of a big scale PV Plant on local biodiversity, create tailored measures and subsequently decide, what local initiatives might be needed to preserve local biodiversity and soil quality.​
This work is a starting point in our efforts to develop an agrivoltaic strategy, combining agricultural practices with the production of electricity via solar PV. We will advance this work through a research and development agreement with the University of Évora to identify the best agricultural practices and species to cultivate between the solar PV panels and in the surrounding unused areas. This pilot study also involves the monitoring of soil properties, soil degradation and agrivoltaic measures to mitigate erosion. ​
EcoSolar will also offer a detailed decommissioning plan for solar assets. Included is a study for material lifecycle management and a circular economy assessment.​
Our work to finalise our EcoSolar approach is already under way; an initial study on solar PV panel recycling has been completed and several others have been started. Additionally, we created a decommissioning plan for a solar PV park that can be applied to a project we are developing in Portugal.​
Our EcoSolar approach reflects industry-wide best practices that will soon become commonplace in large-scale solar developments across Europe, and other parts of the world.
Community initiatives
We believe that supporting our communities goes beyond stakeholder engagement. ​
Our community initiatives can take many forms, such as promoting awareness of the renewable energy sector, making donations, charity work or collaboration with local universities. ​
Here are a few examples. For more information, please refer to the 2022 Sustainability report.
Help for Ukrainians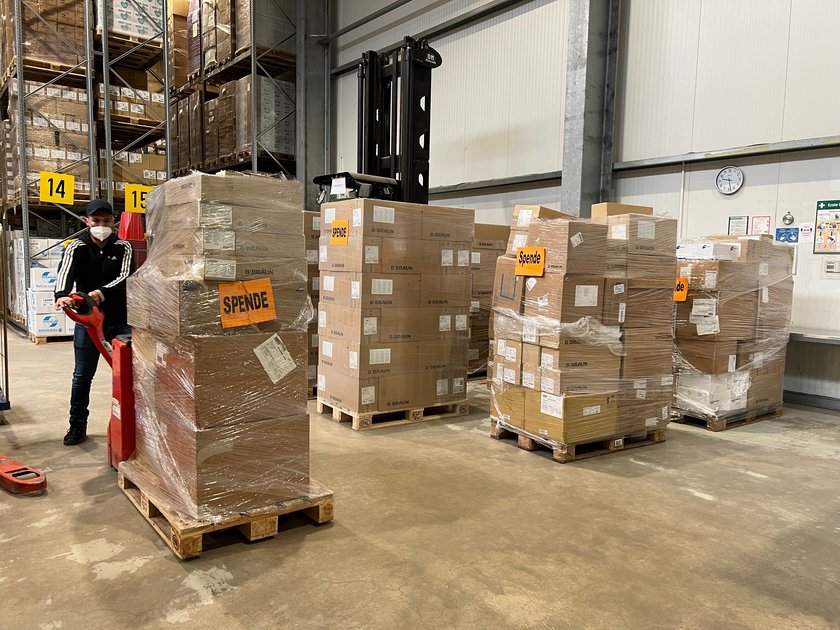 Based on our partnership with Adina Apartments we were able to offer safe accommodation in Hamburg, the location of our headquarters, to 20 Ukrainian families who had fled their homes after invasion by the Russian military. We also worked with Asklepios Hospitals to get much-needed essential supplies to Ukraine. Asklepios' healthcare sector contacts and know-how, plus our donations, resulted in 23 pallets of medical supplies, such as bandages, medicine or blood pressure monitors, being transported to clinics all over the war-torn country.
Charity work in Singapore​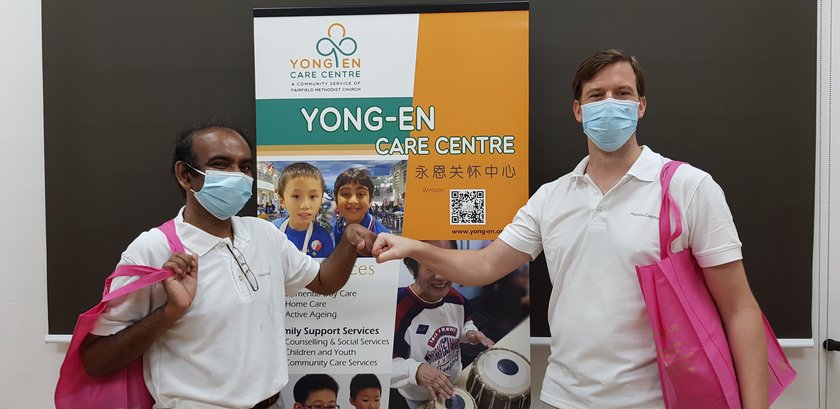 In Singapore, where one of our offices in the APAC region is located, our employees volunteered to work with the Yong-En Care Centre to deliver food to underprivileged families and the elderly. They also participated in Singapore's Bloomberg Square Mile Relay in October in support of SportCares – an organisation that helps vulnerable and disabled people benefit from the experience of taking part in sport. Finally, we created a bespoke 'Speak Up' workshop as part of the United Women Singapore Girls Empowered Programme on Effective Communication and Negotiation for the Workplace.
Donation of PV panels​

Founded in 2020, the AMES (Africa's Most Endangered Species) Foundation is striving to stop the extinction of African wildlife. We took action to support this important work by donating solar panels for the Dabchick Wildlife Reserve, north-west of Johannesburg, South Africa. Thanks to our contribution, most of the reserve is now independent of the electricity grid, while a local company also benefits from the power generated by our panels.