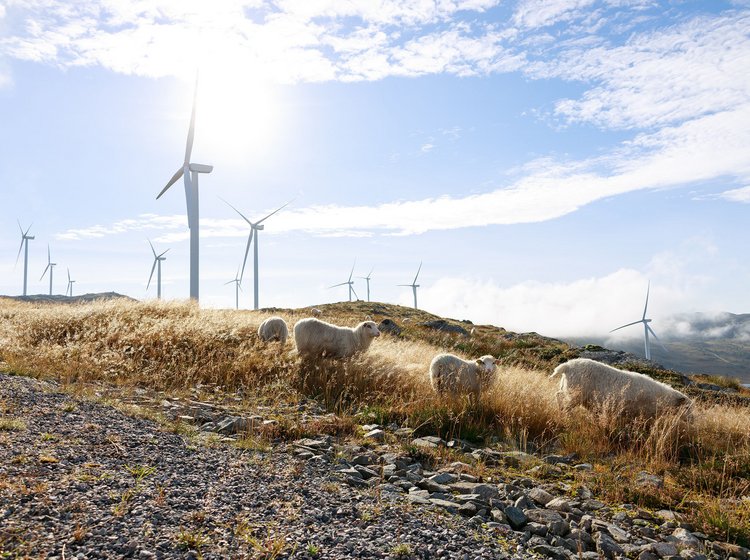 Our disclosures
Transparency as an important part of our strategy
To demonstrate our commitment to sustainability, we are transparent about our principles, processes, targets and progress where possible. These are our reports on our direction, management of ESG factors and progress to which we will add in the years to come.
Sustainability-related disclosures

Integration of ESG-related risks in the investment process
As a responsible investor, the integration of sustainability risks in the investment process is an essential part of creating a stable long-term portfolio.
Based on the respective fund or mandate-specific investment strategy, sustainability risks are identified as part of the project-related due diligence and considered in the process of investment decision-making or fund advisory. For this purpose, the Aquila Group leverages specialized service providers that take into account local requirements and project-specific characteristics. Depending on the underlying asset class, risks are measured and documented both qualitatively and quantitatively. The results of the due diligence are then incorporated into the investment process as part of the investment proposal.
Thus, the result of the due diligence has a direct influence on the investment decision and can, in extreme cases, lead to a negative investment decision if no sufficient risk mitigation measures can be implemented.
After an investment has been successfully made, ongoing monitoring is carried out at both portfolio and asset level by the responsible risk management functions. The aim of monitoring is to reduce sustainability risks over the entire term of the investment in order to minimize the negative effect on returns.
No consideration of adverse effects of investment decisions on sustainability factors
Aquila Capital manages various funds for institutional investors. For a majority of these funds, the adverse impacts of investment decisions on sustainability factors, also called Principle Adverse Impacts, are taken into account at product level, as defined in Article 7 of the Sustainable Finance Disclosure Regulation. Please refer to the funds' product-specific disclosures under the Sustainable Finance Disclosure Regulation.
For all of Aquila Capital's investments, however, the required aggregation of data is only possible to a limited extent. Therefore, in accordance with Article 4 of the Sustainable Finance Disclosure Regulation Principle Adverse Impacts at company level are not considered at this stage. This decision will be reviewed regularly with regard to regulatory requirements and data availability.
Compliance with the ESG Policy, together with Aquila Capital's overall governance framework, is governed by the Remuneration Policy.
Asset sourcing and analysis:
Consider the ESG principles in the sector and country relevant to the investment opportunity.

Asset due diligence:
Multi-faceted asset due diligence is conducted which considers the asset's compatibility with ESG principles of the respective fund or mandate.
Ensure adequate transparency around ESG principles between our firm and partnering service providers.

Asset acquisition:
An asset will be integrated into our portfolio only after all relevant ESG factors have been assessed.

Ongoing management:
Consideration of ESG principles in the ongoing maintenance and administration of an investment strategy or asset.
Supplementary requirements will be enforced if local requirements appear lax.
Sustainable Finance Disclosure Regulation (SFDR)
The product-related disclosures under Article 10 (EU) 2019/2088 (Sustainable Finance Disclosure Regulation) can be found at the following link.