Vacancies
Want to contribute with your ideas? Want to advance the energy transition? If so, apply here.
Senior Corporate Communications Manager (f/m/d)
07.09.2021 | Vacancies
For our office in Hamburg we are looking for a
Senior Corporate Communcation Manager (f/m/d)
As a part of the Corporate Communications team, you will share the responsibility to improve communication and bring forward ideas to do so with awareness of the latest technological developments
Your responsibilities
You will closely work with the head of the team and team members in Hamburg and Madrid on a wide range of corporate (internal and external) communications and marketing activities and projects.
It is your second nature to think and act client orientated, with the ability to translate the subject 'to the point' and within sharp timeframes
You understand and breath the Aquila Capital strategy, are able to translate this in clear communication to your audience e.g. through implementation of communications strategy and programme to support Aquila Capital's global business goals, marketing & sales activities/plans across all geographies
You will provide communication advise to the organisation; write and execute communication plans as well as support the development of content to support Aquila Capital's thought leadership initiatives with a focus on sustainability/ESG
You will evaluate the communication activities and use the outcome of the results for further improvements, including the use of the latest digital tools and participate in the development of employer branding
Apart from managing the day-to-day activity of the agencies, you will also oversee a planned schedule of communications and earned-media relations activity and be planning (virtual) town halls, staff meetings, and any other internal communications
Your qualifications and experience
Apart from an academic degree in a related field and at least seven years of work experience in the financial industry, preferably in an international environment, you convince with knowledge of and experience in sustainability/ESG
It is a proven skill of yours to turn complex matters into clear and convincing messages as well as innovate and execute on new ideas to reach and engage internal and external stakeholders
Your outstanding spoken and written communication skills in German and English are combined with proven track record on handling PR & media, additional to your external & internal communications background
You show excellent skills in strategic planning, project management coordination including the ability to manage competing priorities and integrate input from multiple stakeholders while working to deadlines.
Strong attention to detail and being described as approachable & reachable, client orientated, quick & timely response, sociable and enterprising rounds up your profile
Your prospects
Aquila Capital is an investment and industrial development company focused on generating and managing essential assets on behalf of its clients. By investing in clean energy and sustainable infrastructure, Aquila Capital contributes to the global energy transition and strengthens the world' infrastructure backbone. The company initiates, develops, and manages these essential assets along the entire value chain and lifetime. Currently, Aquila Capital manages around EUR 13 billion on behalf of institutional investors worldwide. The company has around 600 employees from 48 nations, operating in 15 offices in 13 countries worldwide.
If this role sounds of interest, we look forward to receiving a copy of your CV in English.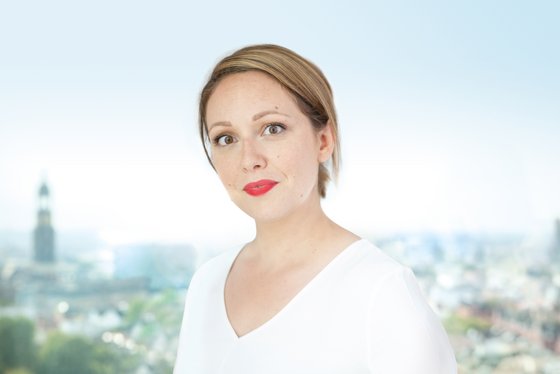 Stella Souvatzidaki
Talent Acquisition Manager
This vacancy is perfect to you?
Send us your application online: