Vacancies
Want to contribute with your ideas? Want to advance the energy transition? If so, apply here.
Senior Buyer – Organisation Services (f/m/d)
12.10.2021 | Vacancies
For our office in Hamburg we are looking for a
Senior Buyer – Organisation Services (f/m/d) for our Organisation function as part of the General Procurement process. Purpose of the role is to guarantee purchase of general services in accordance with defined guidelines to ensure that company's operational needs are met while considering price, time and risk.

Your responsibilities
Carrying out offer comparisons to optimise the procurement and cost situation
Determining the service requirements, taking into account pricing and delivery options
Further development and optimisation of internal processes and interfaces, as well as the continuous independent search for new savings potentials
Conducting negotiations about pricing, conditions, quantities, delivery dates, etc.
Implementation of specified procurement strategies within the framework of supplier management
Carrying out annual service and service provider evaluations to develop improvement measures
Development and introduction of methods and standards in contract design for external service providers
Development of a KPI based reporting system for internal as well as external control purposes

Your qualifications
You have successfully completed a degree in business administration or business law or have completed at least 3 years of training in a technical or commercial profession
You have at least 5 years of professional experience in the field of operational contract management, procurement, purchasing, buying, project management or a comparable position
You feel comfortable negotiating about budget and contracts
Experience in setting up a service contract management in an international context is advantageous
Fluent in German and English is a prerequisite, additional language skills would be an advantage
Committed personality as well as a confident and obliging manner towards our internal and external partners
Organised, result-oriented and autonomous way of working even under pressure
Proficient in the use of common IT systems such as MS Office

About us
Aquila Capital is an investment and industrial development company focused on generating and managing essential assets on behalf of its clients. By investing in clean energy and sustainable infrastructure, Aquila Capital contributes to the global energy transition and strengthens the world's infrastructure backbone. The company initiates, develops, and manages these essential assets along the entire value chain and lifetime. Currently, Aquila Capital manages around EUR 13 billion on behalf of institutional investors worldwide. The company has around 600 employees from 48 nations, operating in 15 offices in 13 countries worldwide.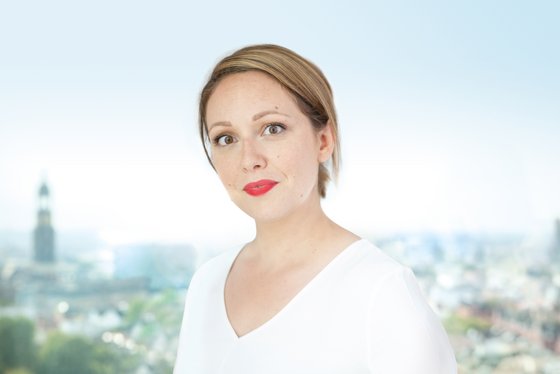 Stella Souvatzidaki
Talent Acquisition Manager
This vacancy is perfect to you?
Send us your application online: