Vacancies
Want to contribute with your ideas? Want to advance the energy transition? If so, apply here.
Risk Manager - Energy & Infrastructure (m/f/d)
05.11.2021 | Vacancies
For our office in Hamburg or Luxembourg we are looking for a
Risk Manager – Energy & Infrastructure (m/f/d)
Your responsibilities
Risk Management for primarily renewable energy investments (solar, wind, hydro, battery storage, etc.), and also other infrastructure and real estate investments
In-depth analysis of investment proposals including all supporting documentation in the area of the above mentioned asset classes
Active role in the structuring of transactions from a risk perspective
Risk management during the operational phase of the assets
Review of business cases and preparation of a risk opinion at asset and product level
Involvement in strategic discussions and enhancement of risk management capabilities and tool set
Preparation of risk reporting to internal and external stakeholders
Your qualifications
Degree in business administration / economics or similar qualification
CAIA, CFA or FRM qualifications are a plus
A minimum of 2-3 years of professional experience ideally in risk management in the area of the above mentioned asset classes (e.g. with an asset/investment management company or bank)
Good knowledge of financial and cash flow models as well as risk measurement procedures (in particular market and credit risks)
Good understanding of asset and investment themes and the associated business cases
Willingness to travel to our office locations
Strong analytical skills and a very good understanding of numbers
Results-oriented, independent work with the ability to prioritise and a high level of quality awareness
Very good MS Office knowledge, in particular in-depth user knowledge of Excel
Fluent in English is a must
Fluency in German and/or other foreign languages (e.g. Spanish) are of preference
About us
Aquila Capital is an investment and industrial development company focused on generating and managing essential assets on behalf of its clients. By investing in clean energy and sustainable infrastructure, Aquila Capital contributes to the global energy transition and strengthens the world's infrastructure backbone. The company initiates, develops, and manages these essential assets along the entire value chain and lifetime. Currently, Aquila Capital manages around EUR 13 billion on behalf of institutional investors worldwide. The company has around 600 employees from 48 nations, operating in 15 offices in 13 countries worldwide.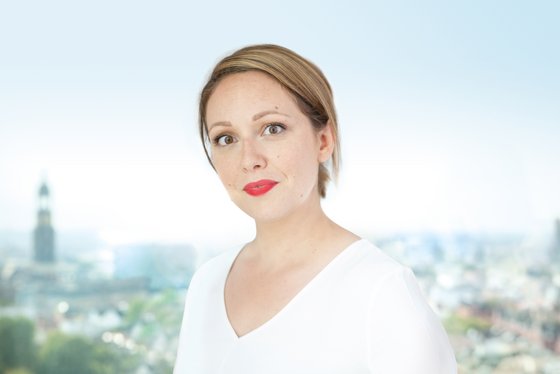 Stella Souvatzidaki
Talent Acquisition Manager
This vacancy is perfect to you?
Send us your application online: